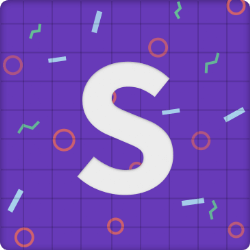 1 PC - Billed Annually
39% off $51.24
3 PC - Billed Annually
40% off $140.61
10 PC - Billed Annually
47% off $419.40
1 PC - Lifetime
$199
Sizzy is a WEB page debugging software, especially for programmers/web designers. Workers can see the web page's display effect on mobile devices, desktops, and tablets without having these machines. It supports the functions of quickly checking web page elements (to help you find web page bugs quickly).

Sizzy supports customizable skin. You can add common devices to see the final effect of web pages on these devices. You can preview the whole page by sliding the "device screen," eliminating the trouble of finding specific physical devices. Also, you can filter and display various device platforms. You can clear the webpage cache and cookies, or switch the online status of the webpage and the cache mode, and switch the display of the device horizontally and vertically.

Browse Mode of Sizzy
There are three modes available when viewing the effect of web pages on each terminal. The Default Mode, that is, all screenshots of devices are displayed in one central interface, second is Focus Mode, in which the switching of each terminal is integrated on the toolbar at the top. There is only one terminal interface preview in the interface. The third is horizontal sliding preview mode; all terminal previews are in one sliding bar, which can be switched by sliding with gestures.

Component Check
Sizzy provides a dev tool integrated with Chrome kernel. Dev tool can synchronously locate the code position corresponding to the component when you interact with the webpage in the terminal preview, such as text link, picture, button, etc.

Devices Manage
By default, Sizzy provides the latest terminal models common in iOS, macOS, Android, and other systems for users to choose and display. Or you can create a new terminal.
Specifications
Customer Q&A
Recommendations