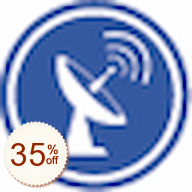 1 PC/Lifetime use/1 year updates
20% off $47.20
RadioCaster is an efficient and functional audio simulation and connection management tool used to obtain any audio (including analog audio) connected to your computer or playback device and broadcast it online to the whole world. It means that you can seamlessly use old audio sources, existing broadcasts, and other materials while maintaining digital status, the configuration is effortless, and detailed statistics can help you track your audience. If a user has a radio station and can connect to the Internet, it should be easy to play online content. With RadioCaster, audio can be obtained from any computer input or playback device and converted into glorious Internet sounds that listeners can access; It fully supports the latest Windows version, code conversion, ASIO devices, metadata, etc. In addition, the software provides a tool that can be quickly configured by clicking, which can make your broadcast be sent online to the audience at the other end of the city, campus, or the world!

RadioCaster function
1. Broadcast all audio on the computer: Support capturing audio from any computer input or playback device.
2. Transcoding online stream.
3. Broadcast by MP3, AAC+, FLAC, OGG, OPUS, and WMA.
4. Work with Icecast 2, Shoutcast v1/v2, Windows Media Services, and compatible servers; Includes an integrated streaming server.
5. Integrated DSP: equalizer and compressor.
6. Support VST and Winamp DSP plug-ins.
7. Broadcast statistics (current audience, peak audience).
Tags
Specifications
Version:

2.9.0.2

Developer:

DJSoft

OS:
Customer Q&A