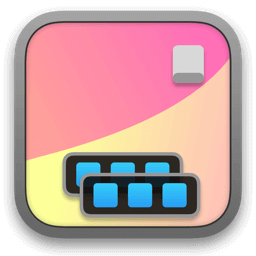 Standard License (2 Macs, 1 Year)
20% off $12.00
Lifetime License (Lifetime License for 2 Macs)
20% off $28.00
Limited Time Offer:
Are you still worried that your Dock bar is not enough?

MultiDock is a practical multi-Dock bar tool on Mac, which can create unlimited Dock bars, support custom adding any applications, documents, folders, etc. It is easy to use and a good Dock bar tool!

After using Mac for a long time, you will find that the dock bar at the bottom of the system will be filled with software icons that need to be called frequently. You need the help of system auxiliary software such as Multidock, which can help users create multiple Dock bars. The positions of these Dock bars can be fixed at the four edges of the screen, or they can be set to be suspended at any place on the screen, and users can drag and drop the positions at any time. You can drag the app into each self-built dock at any time. Each dock can set its properties, such as theme color matching, whether to display only the running app, shadow display, transparency of the dock, size, and whether the position is suspended or fixed at the edge of the screen. You can adjust it all.

You can create as many docks as you want. Although docks built by MultiDock are not technically docks, they provide similar functions. MultiDock allows you to create shortcuts for projects, and the panels look almost exactly like the actual macOS Dock.
Specifications
Customer Q&A