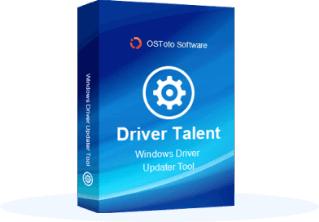 1 PC / Lifetime
35% off $12.96
3 PCs / Lifetime
35% off $23.36
Limited Time Offer:
Driver Talent Pro is a powerful driver tool, which can automatically find and install the driver, find out which part of the driver you are missing, , and then provide us with a backup of the previous driver, which will generate a list of drivers that need to be updated and restored. Driver Talent Pro can be very useful to help you recover, update, backup, and delete drivers. With Driver Talent Pro, we will no longer have driver related problems. You click start detection can start to detect which part of the driver you lack. Driver Talent Pro is very convenient to use and can bring the best performance to your computer.

1、 Like any automatic driver update program, Driver talent Pro has a simple interface and navigation function, which can scan, download, and install drivers at high speed to save time.

2、 Please note that Driver talent Pro is not only focused on updating existing applications but also takes care of missing and trying to repair damaged drivers. The whole process is simplified into three main steps: diagnosis to collect information about hardware/software, download relevant drivers from the Internet, and install it.

3、 For convenience, Driver talent Pro has a built-in backup module that allows you to back up the current drivers in case of an update failure or an unexpected system failure and can make a recovery quickly.

4、 Create a driver backup copy.

- All operations are performed in the background without any prompts or warnings.
- Display the path of the driver archive. It allows you to reinstall them on other systems without downloads.
- Intuitive interface, highlighting the essential functions.
- Evaluate hardware and check compatibility.
- Find all obsolete, missing, damaged, corrupted, and incompatible drivers.
- Fix all driver problems.
- It is compatible with peripheral devices.
- Update to the latest driver (multiple driver versions are available).
- Driver Talent Pro also supports one-stop management: backup, restore, uninstall, reinstall, pre-download, new features, etc.
- Support driver download, the driver will be able to update the driver. Suitable for all kinds of hardware, including printer, monitor, keyboard, sound card, video card, etc.
English

日本語

Deutsch

Français
Tags
Specifications
Version:

8.0.2.10

Developer:

OSToto

OS:
Customer Q&A