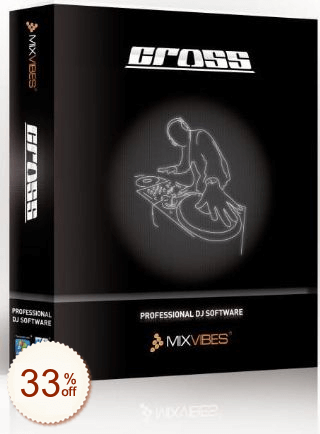 A license is for a single user
Cross DJ provides all the must-have DJing tools with a user-friendly interface and considerate button layout. Available on all major platforms, including Windows, macOS, iOS, and Android, which makes it convenient to mix on the go. Also, it supports unified across platforms, no matter if you are using a touch screen or a retina screen.

Cross DJ added an improved Autoplay feature - track analysis, which can recognize the intro, outro, and the highlight parts of your tracks. Besides, it allows users to import from major DJ software and export to a USB flash drive from Rekordbox, Serato DJ, Traktor, and Virtual DJ without the DJ booth.

Within Cross DJ, users can directly retrieve iTunes' collection and playlists, import hot cues, loops, and playlists from Traktor, Rekordbox, and Virtual DJ libraries, and mix music from SoundCloud Go+.

It offers a wide range of MIDI controllers that combines DJ software and hardware into one solution. Cross DJ also supports syncing several compatible apps over the same WIFI network.
Tags
Specifications
Customer Q&A
Recommendations