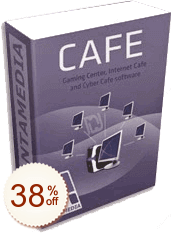 Antamedia Internet Cafe Software 50% Discount
Coupon Code:
Save up to 27% OFF Bundle Discounts
1,209 bought
Lite Edition for Server with 5 Clients
50% off $49.50
Standard Edition for 15 Clients
50% off $124.50
Premium Edition for 30 clients
50% off $199.50
Enterprise Edition for Unlimited Clients
50% off $399.50
Limited Time Offer:
Actual Multiple Monitors is a computer multi-monitor management software that can manage multiple monitors and desktop systems. It provides an excellent comprehensive solution for configuring and managing multiple monitors. Using multiple monitors at a time can improve the Windows user interface and easily set up multiple monitors.

Actual Multiple Monitors assigns the taskbar and start menu to each connected monitor, and users can create multiple desktop configurations, which greatly improves the efficiency of multiple monitors. It can improve the Windows user interface when using multiple monitors at once.

In general, Actual Multiple Monitors allows you to play your favorite games on one monitor while chatting on other monitors, providing networks, playing online videos, etc., without worrying about minimizing the game. Through these subtle but indispensable enhancements, your work efficiency may increase several times.
Tags
Specifications
Version:

10.1.0

Developer:

Antamedia mdoo

OS:

License:

Lite Edition - Server with 4 Clients
Customer Q&A
Recommendations